JOYCITY
JOYCITY keeps players in the game with branded help centers and multi-language support
Brands

15

Agents

55

Avg. tickets/mo

16K

Reduction in FRT

51%

Products Used
JOYCITY's online customer center is always busy. Thanks to many popular game titles that include the "FreeStyle" series, "Rule the Sky" or "Gunship Battle", combined with anticipation around new releases, questions flood in from around the world.
Given that surges in inquiries fluctuate dramatically around specific games, JOYCITY is committed to providing a dependably consistent customer support experience. The Korean-based company, founded in 1994, is known for developing and supporting diverse genres that span online desktop to mobile and VR games, as well as game consoles. Its video games have gained popularity well beyond Korea as the company expanded into international markets.
JOYCITY needed a customer support solution that would allow the company to maintain a global view into service levels and processes, and the flexibility to manage contacts and channels with a wide range of customers. This led the company to choose Zendesk Support and Guide in August 2016, to enable JOYCITY to tailor its channel offerings to gamers by region, and to offer multilingual support.
"Korean players request support through our customer center, as well as through Naver Cafe. Users in English-speaking countries are especially likely to contact us through Facebook," explained Yeh Ji Choe, a global business team manager at JOYCITY. "On the other hand, Chinese users prefer Weibo and Japanese users like Twitter. This shows how much user channels can differ by locale."
Understanding that customers around the world have different preferences is core to JOYCITY's success at meeting customers where they are. This, of course, includes in-game support. JOYCITY also makes customer support accessible directly through each game menu so that requests can filter in from the game. Even so, many players don't want to wait for an answer and will instead attempt to self-serve.
Internally, the customer support team at JOYCITY operates from customer centers in Korea, China, the Philippines and Japan, each of which specialize in specific games within the company's portfolio. The number of agents supporting each game varies by season and by how much activity a game is generating. The ability to use the same solution across customer centers, and to easily add and train agents, is central to the value that JOYCITY sees from Zendesk. By using a single tool, new agents can easily be brought on board, or agents from other customer centers can jump in to help.
"We would face a lot of investment and management issues if we didn't have access to a solution like Zendesk, which can be scaled up or down on both a user and monthly basis," said Choe. "We get a lot of questions about popular game titles, and deal with a flood of early support requests when new titles are released, such as with the recently announced 'Pirates of the Caribbean: Tides of War' game."
On the same note, using a central solution allows JOYCITY to integrate all contact channels with Zendesk so that queries across channels aren't overlooked or delayed. JOYCITY uses the Zendesk API to pull in support requests made from within a game, and across all social networks and online communities. These cross-channel requests are then triaged and sent to the right customer center for handling. JOYCITY provides customer support in English and Japanese, as well as in both Simplified and Traditional Chinese. Managing centers in multiple locations could be difficult, but Zendesk ensures that each center receive the inquiries for their respective language.
"The morning routine used to involve classifying requests received for each language and sending them to individual centers. In particular, we had to check each Chinese-language message to determine whether it was Simplified or Traditional. Customer inquiries are now automatically routed to the local center in charge," said Choe.
Zendesk also functions as the central hub for providing answers to customer member accounts, as well as for game administrators who are typically reporting errors, bugs and other technical, in-game issues. These are escalated to admins and agents in charge of individual game titles, who then deal with these issues.
JOYCITY creates detailed FAQs to handle frequently asked questions about things like game content, program installation, payments and in-game purchases. Providing self-service content has raised efficiency, by enabling players to find answers to questions on their own. "We post answers to frequently asked questions and about game updates to the customer service site," said Choe. "Zendesk suggests help content related to a player's search query, which encourages players to use the FAQs."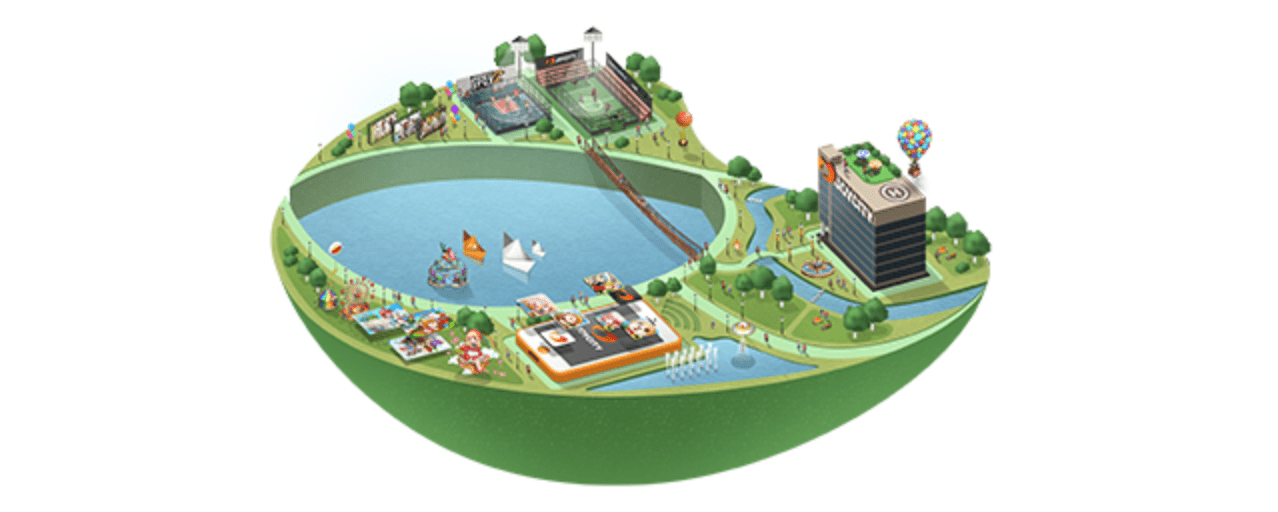 In the first month that Zendesk was introduced at JOYCITY, the average customer service agent handled 5,484 cases, with an average first response time of 44.61 hours. Eight months later, the number of monthly tickets per agent had increased to 20,747 and the first response time had fallen to 27.62 hours. With Zendesk, agents processed more requests, more quickly. The current response time for JOYCITY customer service centers has fallen even further to 21.60 hours—marking an overall reduction of 51.58 percent.
Looking ahead, JOYCITY is building out a premium level of customer service to VIP game users. Such players who have been enjoying a game for a long time need to get quick answers to even small issues and the company plans to rollout a chatbot as a kind of personal assistant to help players find immediate answers.
"We are planning to offer the chatbot service to VIP users first before rolling it out across the customer service platform. We do not plan to bring in our own bot framework and develop this on our own. We are thinking about an out-of-the-box turnkey solution, such as Zendesk Chat," said Choe.
"We would face a lot of investment and management issues if we didn't have access to a solution like Zendesk, which can be scaled up or down on both a user and monthly basis."