Saying farewell to 2016 with 15 new integrations
Article
Saying farewell to 2016 with 15 new integrations
Published December 23, 2016
Last modified December 23, 2016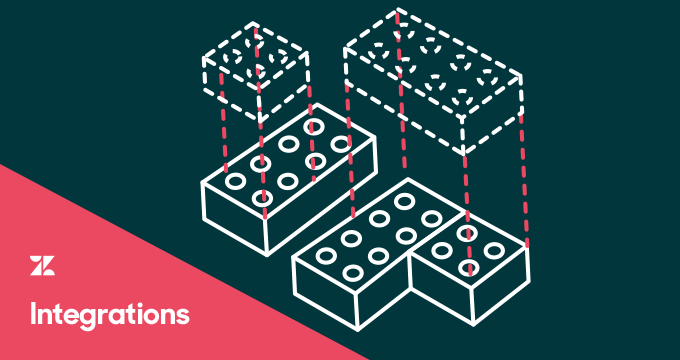 We're happy to share one last box of goodies before the end of the year. This new round of integrations will help you do everything from working on tickets inside Slack to adding videos to support tickets.
UserVoice
UserVoice helps you listen to your most important stakeholder—the customer—and turn their feedback into actionable data to drive product development. The UserVoice app for Zendesk will enable your support teams to send product requests to UserVoice, so your product leaders can see which ideas have the most requests and understand each customer's needs. Your agents will be able to stay on top of updates in UserVoice about each request as it will be displayed the next time they return to view a ticket.
RedminePro
RedminePro helps you integrate your Zendesk Support account with the Redmine issue tracking tool. You can easily create a new Redmine issue from a Zendesk Support ticket, search for existing issues in Redmine and attach a ticket, and view attached Redmine issues to tickets so your team always has the most up to date information about the status of an issue with your development teams.
Wistia
Wistia is your friendly neighborhood video platform. The Wistia app for Zendesk makes it easy to add videos from your Wistia account right into Zendesk Support tickets so you can share that handy video you made that holds the answers for your customer's questions. You can navigate your Wistia library and find the right video to share, add a video thumbnail link to a Zendesk ticket, and even track the viewer's email address in your Wistia stats.

Sharpen Q
Sharpen Q is a multi-channel CTI system designed to help you handle requests via voice, email, SMS, MMS, livechat, voicemails, and callback requests. Integrated with Zendesk, Sharpen Q allows your agents to move seamlessly through support interactions without having to jump between different platforms. View inbound caller information and past interactions from all channels, make and receive calls from the browser, automatically create tickets from any interaction in Sharpen Q.
Form Styler
Form Styler is an app that helps you easily change the look and feel of your Help Center forms without having to write any code. Change the order of system fields or custom fields, add additional text on the forms, and even format your Support ticket request forms using grids.
SIP Softphone by AVi
SIP Softphone by AVi is a brought to us by AVi and allows you to integrate your Zendesk Support account with your Asterisk phone system using a SIP connection between your browser and PBX. Answer calls directly from your Zendesk Support account, make outbound calls, and automatically generate tickets whenever a call is placed or answered to help streamline your support team operations.
Moesif
Moesif is an advanced error analysis tool that helps make debugging your customers' API and app issues easier. View user traces, API history, and deep root cause analysis information from Moesif directly while working on a Zendesk Support ticket so your support team has all the info they need to diagnose the issue the customer is experiencing.
DevMate Customers
DevMate Customers is an app development and distribution platform with the advanced marketing metrics and analytics you need to help you manage the software you sell. The DevMate Customers app allows your Zendesk Support team to manage licenses and reset activations from DevMate directly while working on a Zendesk Support ticket, so they don't have to log into multiple systems to process the information they need.
District Lines
District Lines is a secure online merchandise store that helps you sell apparel, t-shirts, hoodies, and other merchandise. The District Lines app searches your District Lines store to find the Zendesk Support ticket requester's details and related orders. Additionally it displays order detail summary information if a ticket is linked to a specific order.
Split N Close
Split N Close lets you split an existing ticket into a new ticket, copying all the information from the original. This can be helpful when a ticket is comprised of multiple issues and probably be handled in separate tickets. Instead of manually copying all of the information over, use Split N Close to quickly generate the tickets you need to get each of the issues handled in the proper fashion.
Secret Service
Secret Service is a quick way to create a new Zendesk ticket with an Internal note as the first comment. That's it!
bmetric callbacks
bmetric callbacks uses the bmetric Conversion Platform to help you give visitors to your site an appropriate "nudge" to help them make a decision. By processing information from your Zendesk Support tickets, bmetric callbacks will give you the appropriate action to take when you engage with a customer to help close the sale.
SalesSeek
SalesSeek is natively integrated sales and marketing software that helps give your teams complete visibility over your business. Automatically create contacts in SalesSeek when a customer creates a Zendesk ticket, sync Organization information automatically between SalesSeek and Zendesk, and see a customer's Zendesk Support ticket history directly in SalesSeek so your team has a full and complete picture of the customer before you reach out to them.
Helpbot for Slack
Helpbot for Slack is a Slack Bot that lets you work on any Zendesk ticket right from Slack. With Helpbot, you can easily check if you've received or been assigned new tickets, add tags on them, change their status, add an internal note, or write a reply, and the ticket will instantly update itself on Zendesk. This way, you don't need to leave Slack in order to assist your users.
IntegrateCloud Connector for Slack - Lite
The IntegrateCloud Connector for Slack let's agents easily collaborate with their teams on Slack by allowing them to send the contents of a Zendesk Support ticket they are working on to a Slack channel with the click of a button. The team members on Slack can converse and even send messages back to the Zendesk ticket as internal notes to keep the responsible Agent updated to the conversation. The "Lite" version of this integration allows for 20 messages to be sent per month.
Ticket Audit Report
The Ticket Audit Report is a nifty tool provided by the Zendesk Success Apps team that lets you input any number of Zendesk ticket IDs and it returns a well-formatted full audit history that you can download as a pretty, readable PDF.
Unassign and Logout
Unassign and Logout is another tool brought to you by the Zendesk Success Apps team that helps you unassign all open tickets for an agent with the click of a button. Now your team doesn't have to hold onto tickets at the end of their shift and you can easily return them to the queue for the rest of the team to pick up.
Visit the Zendesk Apps Marketplace to browse all our apps and integrations