An integration investigation
Article
An integration investigation
Published October 31, 2017
Last modified October 31, 2017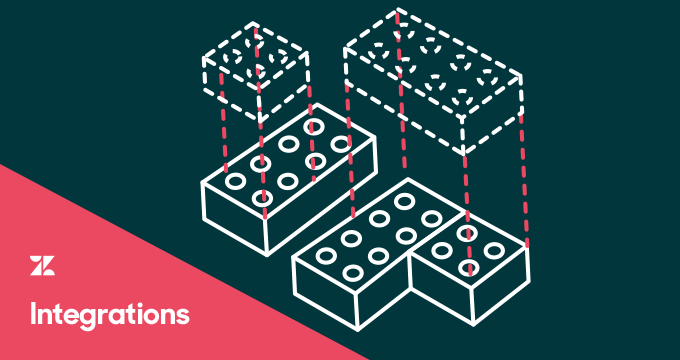 Let's take a look at some great new integrations designed to improve and extend your use of Zendesk:
Desktop Central
ManageEngine Desktop Central is integrated desktop and mobile device management software designed to help administrators manage their servers, desktops, smartphones, and other devices from a centralized location. The Desktop Central for Zendesk app lets you do things like deploy software applications, remotely control computers, automate patch management, track assets, and more, all from within the Zendesk interface.
Yodiz
Yodiz is an Agile based project management tool which helps you to manage your work by dividing, delegating, and tracking while experiencing real time collaboration and micro level customization. The Yodiz app for Zendesk lets you create Issues and User Stories in Yodiz directly from Zendesk. Your customer support teams can be a lot more efficient with this app. Your technical and support groups will be closely synced to provide best services. Create items with minimal effort and keep your teams collaborated.
Renewity RMA
Renewity RMA is a leader in Returns Management/RMA and Returns Processing. Support teams can easily escalate and link Zendesk Support tickets to Renewity RMAs. Notify the service team of pending RMAs that are impeding your customer's experience and get real-time updates on RMA resolution–all from within your Zendesk Support account. Customize the Zendesk Support for Renewity to fit your team's workflows. You can choose the Renewity info you want to show in your Zendesk Support account, and can share all ticket data, custom fields, and comments from Zendesk Support to Renewity.
Additional apps added in October
Skipper gives you a nice overview of the tickets that are being skipped by agents in Guided Mode (formerly known as Play Only). It will also generate statistics about the current week and puts them in comparison with the previous one. Besides an account-wide overview, you can list the skips from a certain agent or ticket too.
Tables Pro is an enhanced version of the popular Tables app that gives you the ability to add tables to your Zendesk Support ticket comments. New features will be added and are only available on this version.
Ada Support leverages Ada's AI chatbot to help answer questions instantly. Your team can edit responses in real-time without any technical experience, view rich analytics, glean customer insights, and choose which issues are routed to your Zendesk inbox.
Cincopa is a powerful video and multimedia management platform for business that allows you to add amazing videos, images, audio playlists, podcasts, media galleries, and slideshows directly to your Zendesk Support tickets.
Survey asks your customers for a 0-10 score rating instead of the standard Zendesk normal good or bad question. Get more granular satisfaction data without compromising the response rate, ask an optional *NPS® question on the landing page, view reports, and drill down into the response detail and go directly to the ticket.
SnapCall is a B2B solution for web retailers; put their button in your website and receive customers calls directly in Zendesk. Simplify your customer visitor experience, increase your qualified contacts and transform your opportunities into customers.
Hide Ticket Fields helps you hide selected ticket fields in the agent interface. View a list of all available fields, pick which ones you want hidden, and they will no longer be displayed to your agents.
AloTech CTI Adapter provides seamless integration between Zendesk and AloTech Cloud Contact Center to enable greater customer satisfaction, improved agent productivity. Easily generate tickets when answering your calls and more.
Visit the Zendesk Apps Marketplace to browse all our apps and integrations